Speakers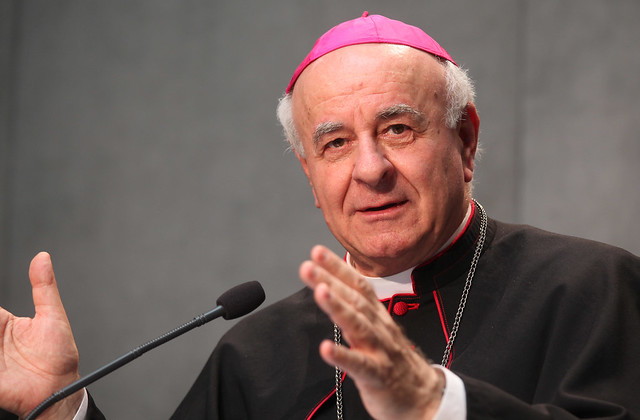 Archbp. Vincenzo Paglia
Pontifical Academy for Life
Vincenzo Paglia was born in Boville Ernica, (Frosinone, Italy) on 21 April, 1945, and obtained the degree in theology and philosophy from the Lateran University and another in pedagogy from the University of Urbino. He was ordained as priest on 15 March, 1970, and from 1981 to 2000 served as parish priest in the Basilica of Santa Maria in Trastevere in Rome; he was also the ecclesiastical assistant of the Community of Sant'Egidio and was the postulator of the cause of beatification of the Archbishop of San Salvador, Oscar Arnulfo Romero. On 2 April 2000 he was ordained as Bishop of Terni Narni Amelia in the Cathedral of St. John Lateran. Since 2002, he is president of the International Catholic Biblical Federation and, from 2004 to 2009, he was also chairman of the Commission Ecumenism and Dialogue of the Italian Episcopal Conference. He has played an important role in the dialogue between the Vatican and the Russian and Romanian Orthodox Church, and followed with particular care the situation in the Balkans. He was the first priest to receive the permission to enter Albania before the free elections in March 1991. He was a member of the Pontifical Delegation for the first Pastoral Visit in Albania and, as such, obtained the reopening of the seminary and the restitution of the Cathedral of Scutari. His action was particularly intense in matters concerning the Kosovo, where he succeeded in reaching the only agreement between Milosevic and Rugova for the standardization of the school-education system in the region and obtaining the release of Rugova during the war of 1999. In recognition of his work for peace, he received, in 1999, the UNESCO's Gandhi Medal, and, in 2003, the Mother Teresa Prize from the Albanian Government. He also received the Ibrahim Rugova award from the Kosovan Government, and the "Noble Amigo" award from the Government of El Salvador, the San Valentino D'oro, the Premio per il Dialogo Città di Orvieto, as well as the Grinzane Terra d'Otranto and "Ernest Hemingway Lignano Sabbiadoro" prizes. From Patriarch Alexis, he received the award for the Third Century of Saint Daniel Prince of Moscow. He has collaborated with the Department of Contemporary History at the Sapienza University of Rome, and has published studies and articles on social and religious history, as well as on the history of poverty. On 26 June, 2012, Pope Benedict XVI elevated him to Archbishop, and appointed him President of the Pontifical Council for the Family. On August 17, 2016, he was appointed President of the Pontifical Academy for Life and Grand Chancellor of the Pontifical John Paul II Institute for Studies on Marriage and the Family. On October 4, 2017, he was appointed a member of the Congregation for the Evangelization of People, and on January 11, 2017, a member of the Congregation for Causes of Saints.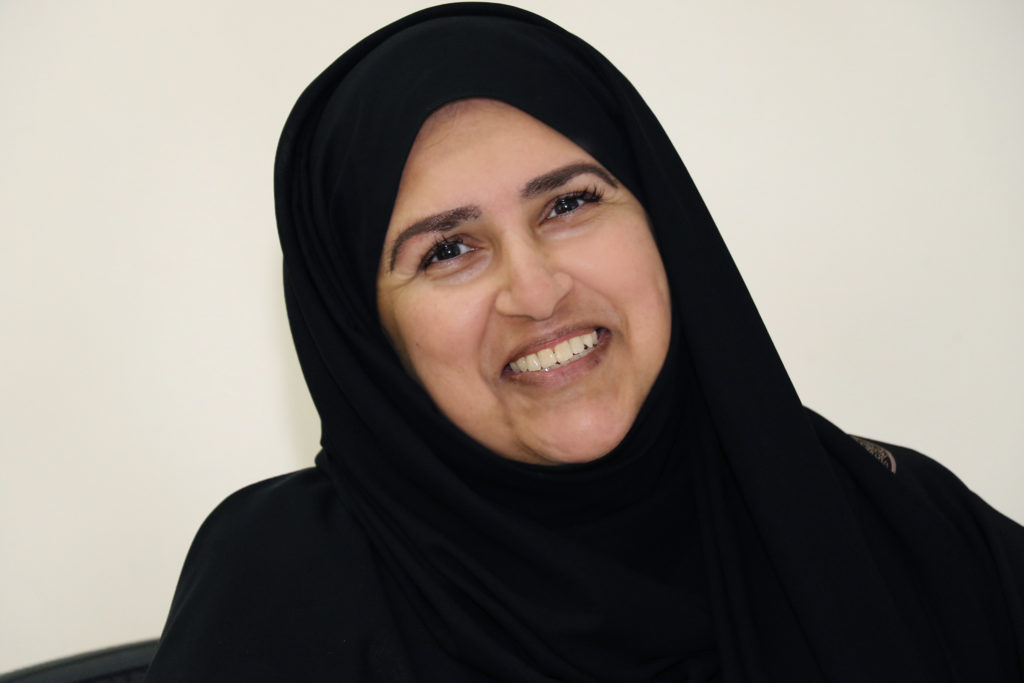 Sultana Afdhal
World Innovation Summit for Health (WISH)
Sultana Afdhal is the chief executive officer of the World Innovation Summit for Health (WISH), a position she has held since February 2018. In this capacity, she was responsible for the successful delivery of WISH 2018 - WISH's largest and most successful gathering of global health leaders and innovators to date - which took place in Doha in November 2018. Sultana has overseen the significant growth of WISH's research capacity, particularly in areas such as mental health and nursing. She is co-chair of Nursing Now Qatar, the Qatar chapter of the global campaign to raise the status and profile of nursing and nurses, and sits on the steering committee of the World Health Organization's "State or World Nursing" report. Within Qatar, Sultana has put significant effort into the creation and implementation of innovative learning programmes for children with autism and special needs. Internationally, Sultana has been instrumental in creating fruitful new partnerships with a diverse range of organizations that have an interest in the health and wellbeing of societies, such as the World Health Organization, Orbis, Save the Children, and the Carter Center. In 2016, Sultana presented WISH research outcomes to ambassadors at the United Nations in Geneva. Before being appointed as CEO, Sultana was WISH's Partnerships and Outreach Manager, a role that involved forging strong relationships between WISH and major ocal stakeholders, including Hamad Medical Corporation, the Ministry of Public Health, the Ministry of Education, and the Supreme Committee for Delivery and Legacy. Prior to joining WISH, Sultana worked at the Doha International Family Institute. She holds a master's degree in English Literature from Oxford University and is a published novelist, with the proceeds of her first book ''The Mango Tree'' donated to the Fight for Sight charity.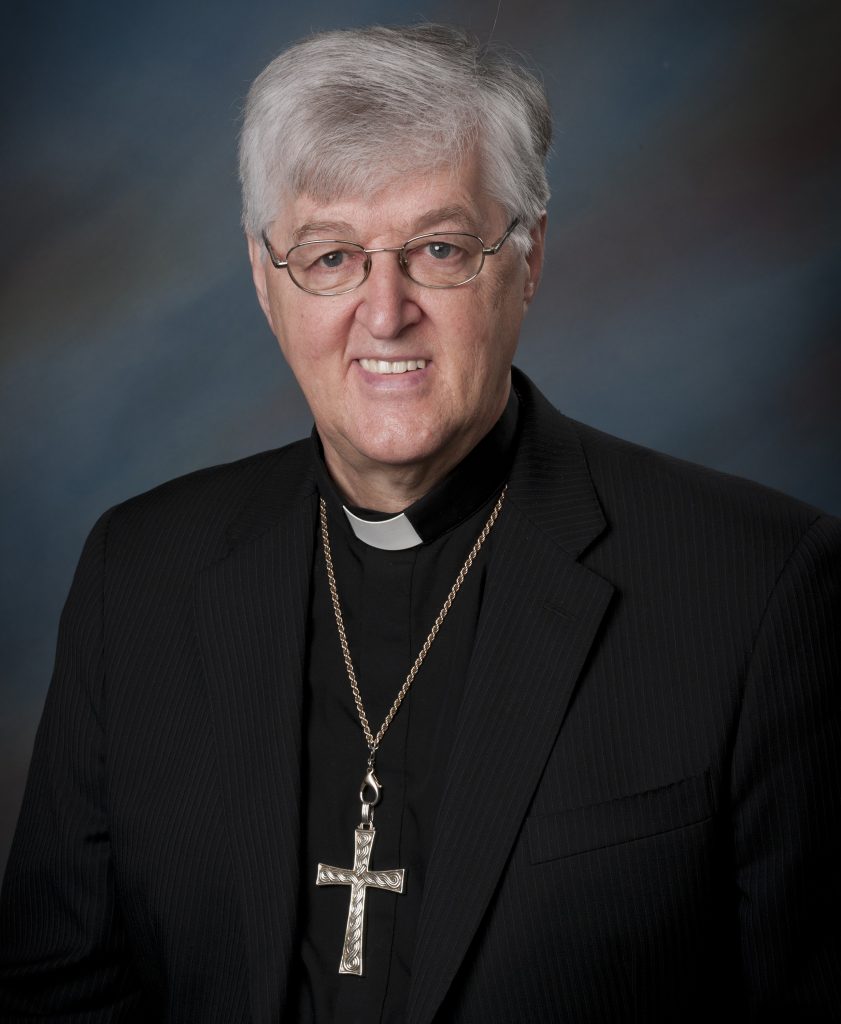 Bishop Noel Simard
Québec, Canada
Bishop Simard holds a doctorate in moral theology from the Pontifical Gregorian University and has taught ethics at the University of Sudbury and Saint Paul University, Ottawa. He regularly serves as a spokesperson for the Canadian Conference of Catholic Bishops on ethical questions, and was Chair of the Catholic Organization for Life and Family, 2011 to 2014. He has been a corresponding member of the Pontifical Academy since 2004.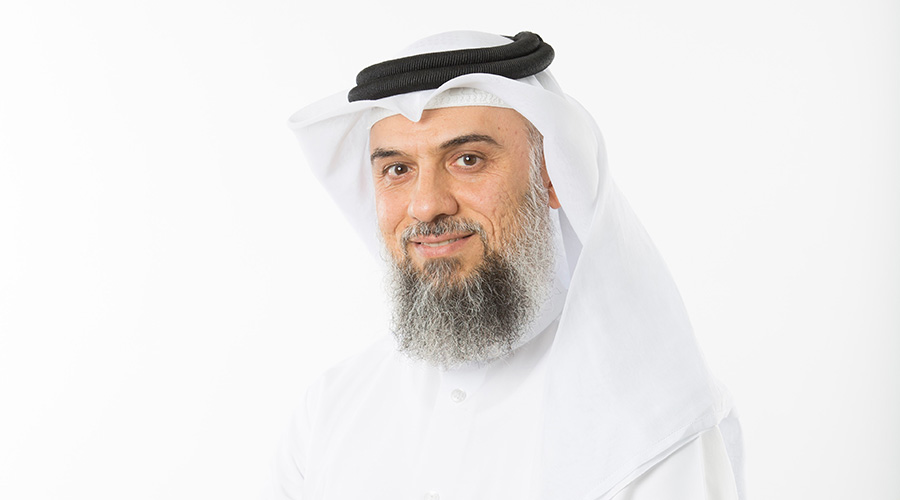 Professor Ibrahim Janahi
Sidra Medicine
Professor Ibrahim Janahi is the Chair of Medical Education, Designated Institutional Officer and the Division Chief of Pulmonology at Sidra Medicine in Qatar. As the Chair of Medical Education, Prof. Janahi is responsible for all medical education programs at Sidra Medicine. Previously, Prof. Janahi was the consultant pediatric pulmonologist at Hamad Medical Corporation (HMC) and established the pediatric pulmonology section in 2001. He was also acting as the director of the pediatric emergency center from 2001 until 2008. In addition to his current responsibilities at Sidra Medicine, Prof. Janahi is a Professor of Clinical Pediatrics at Weill-Cornell Medicine in Qatar as well as the Executive Director of Medical Research at HMC. He is a well-regarded broadcaster on Islamic ethics, and hosts a regular program on Al Rayyan TV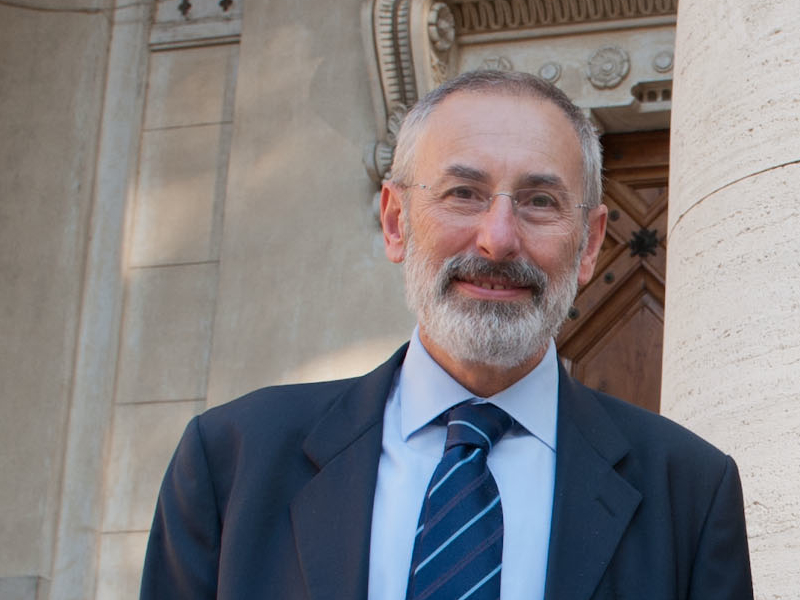 Riccardo Di Segni
Chief Rabbi of Rome
Rabbi Di Segni was elected chief rabbi of the Jewish community of Rome in 2001, and is a third-generation rabbi. He is a specialist in diagnostic radiology and his professional and spiritual experience places him at the intersection of medicine and faith. Rabbi Di Segni has maintained strong links to the Vatican, and has consistently engaged in interfaith dialogue.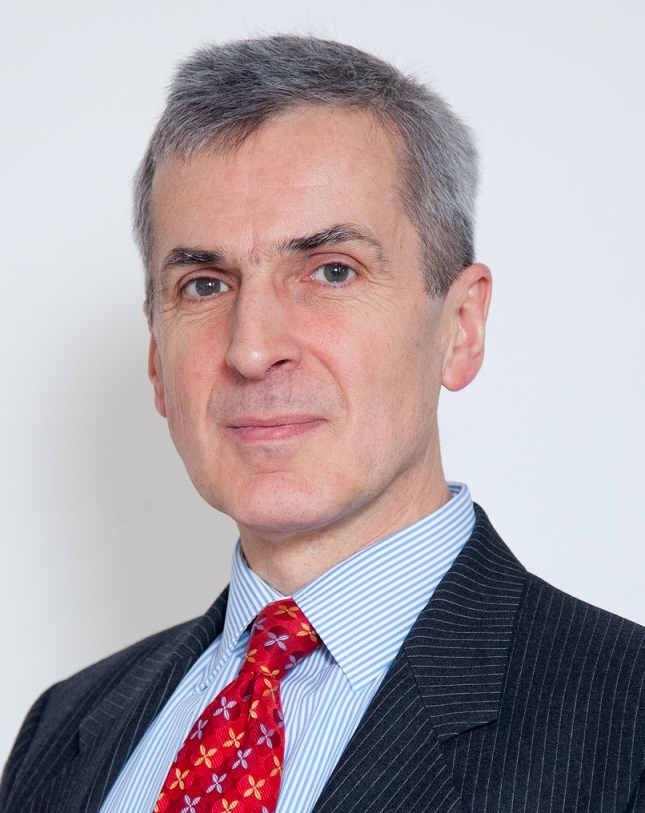 Professor Julian Hughes
Journal of Medical Ethics
Professor Julian Hughes is a member of the clinical advisory board of the Journal of Medical Ethics. He is a Professor of Old Age Psychiatry at the University of Bristol (UK) and visiting professor at Newcastle University. He is the author of Thinking Through Dementia (Oxford University Press) , holds a PhD in philosophy from the University of Warwick and read medicine and surgery at the University of Bristol Medical School.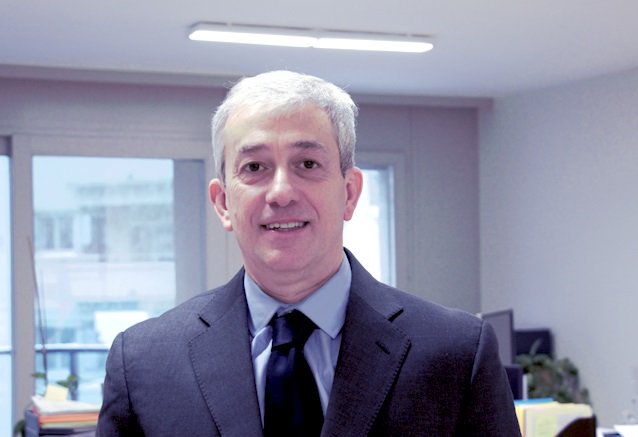 Dr. Alessandro Stievano
International Council of Nurses - Geneva
Dr. Stievanno's professional roles include research coordinator of the Centre of Excellence for Nursing Scholarship, OPI, Rome, Italy, which designates administrative and funding support for advancing nursing education, clinical practice, research development and research training in Italy. He is an expert in learning processes and received master's degrees in education (Rome Three University) and sociology (University of Bologna). He is the author of several peer-reviewed publications. His professional interests relate to ethics and transcultural movements of health professionals in a globalized society and he combines his expertise in professional regulation issues and nursing ethics to influence policy.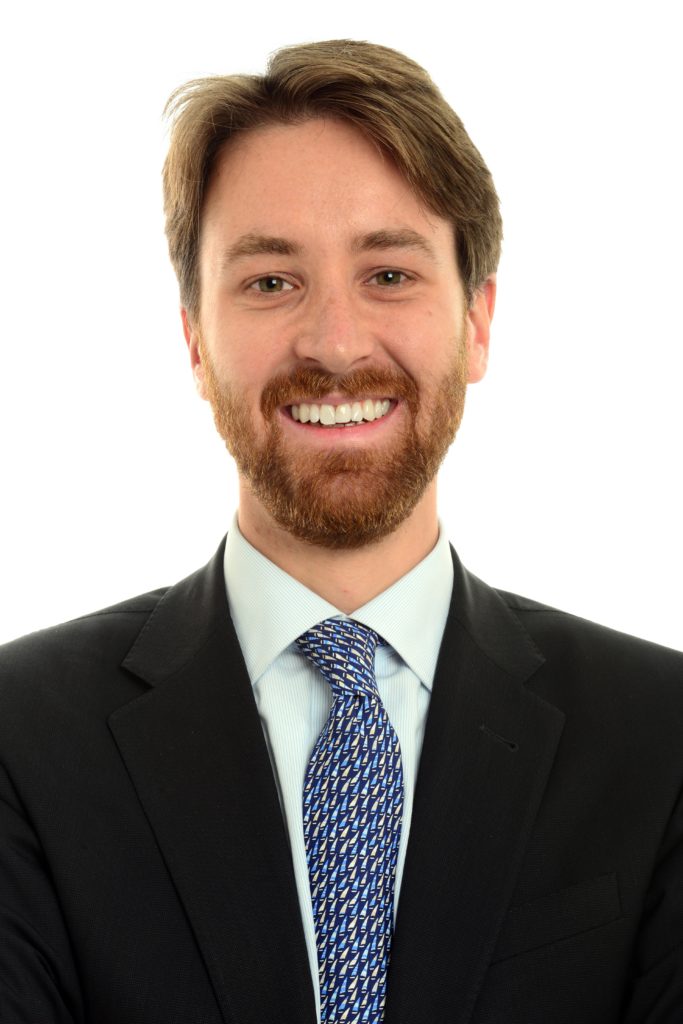 Gianluca Fontana
Imperial College (UK)
Gianluca Fontana is a Senior Policy Fellow and Director of Operations at the Centre for Health Policy within Imperial College London's Institute of Global Health Innovation. In this role, he oversees all the work of the Centre and is a senior leader of the Institute, responsible for key initiatives such as the End-of-Life Centre of Excellence, NHS Digital Academy, NIHR Imperial Patient Safety Translational Research Centre and World Innovation Summit for Health. He oversees the Institute work on human-centred technology in children's hospices.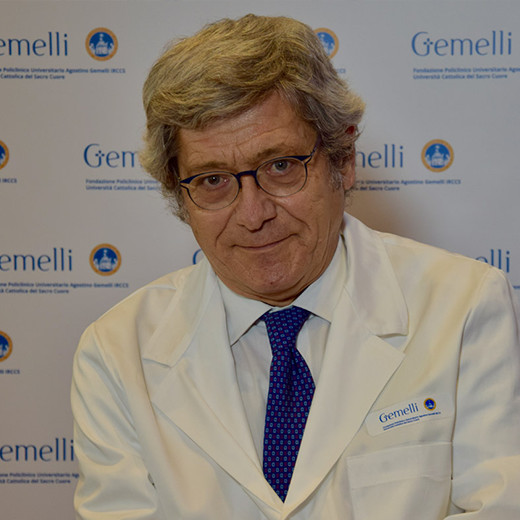 Professor Roberto Bernabei
Mater Olbia
Professor Bernabei received his MD degree at the Catholic University of the Sacred Heart of Rome (UCSC, Rome, Italy) in 1976. He completed the Residency Programs in Cardiology (1979) and Internal Medicine (1984) at UCSC. He is Full Professor of Internal Medicine at UCSC and Chair of the Department of Aging, Neurosciences, Head-Neck and Orthopedics at the teaching hospital A. Gemelli of Rome.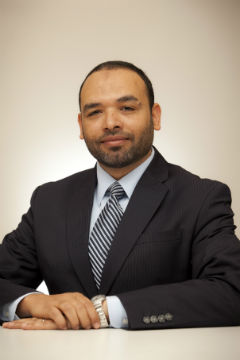 Dr. Ayman Shabana
University School of Foreign Service in Qatar, Georgetown University in Qatar
Dr. Shabana is the director of the Islamic Bioethics Project at Georgetown University. His research interests include Islamic legal and intellectual history, Islamic law and ethics, and bioethics. He received his PhD from the University of California, LA. In 2012, he received the Research Excellence Award at the Qatar Annual Research Forum and was a visiting research fellow at Harvard Law School in 2013-2014. He is the author of "Custom in Islamic Law and Legal Theory" and has published in academic journals including Islamic Law and Society, Oxford Journal of Islamic Studies, and Medicine Health Care and Philosophy.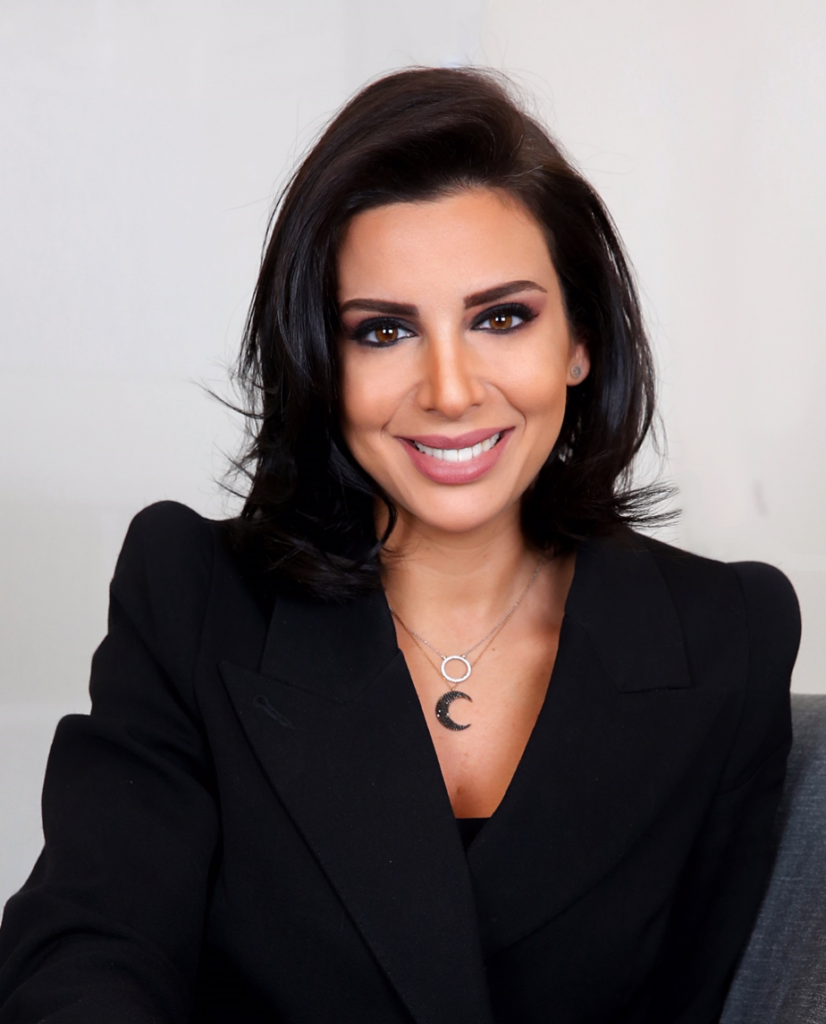 Ms. Mia Atoui
Embrace LifeLine (Lebanon)
Ms. Mia Atoui is an Instructor of Psychology at the American University of Beirut's Department of Psychology, and Clinical Psychologist and Social Entrepreneur. Ms. Atoui has a Master's degree in public health and a master's degree in clinical psychology from the American University of Beirut. She worked as an inpatient psychologist at the American University of Beirut Medical Center and currently works in private practice. She is one of the co-founders of Embrace, and also serves on the executive board and as clinical supervisor of the National Suicide Prevention and Emotional Support Helpline in Lebanon - Embrace LifeLine. She is also a board member of the Lebanese Psychological Association.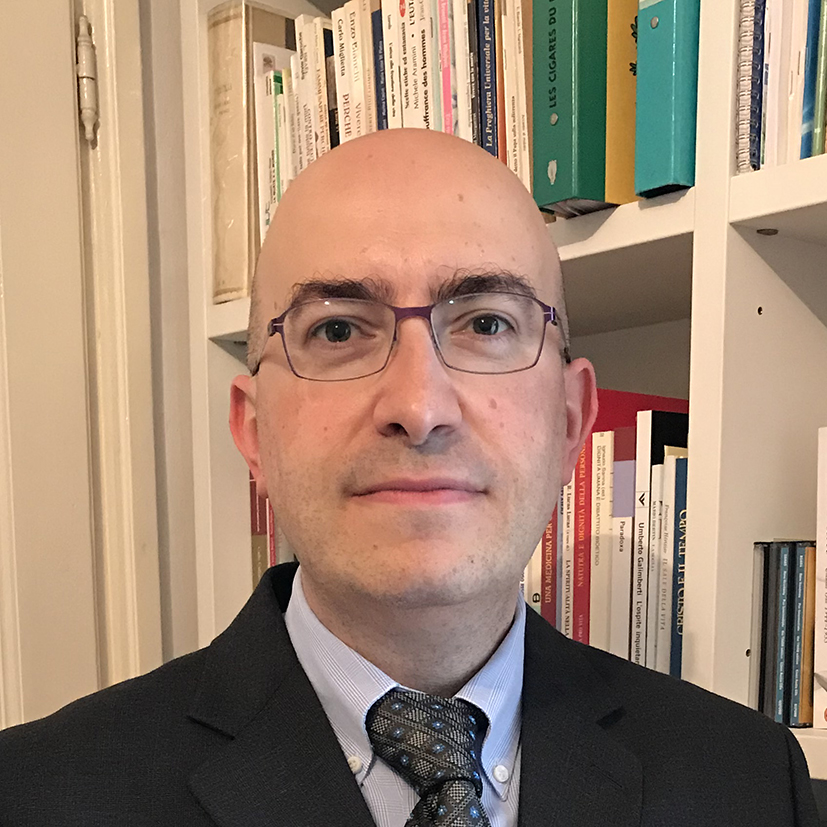 Dr. Ferdinando Cancelli
Pontifical Academy for Life, Italy
Dr. Cancelli is a distinguished medical doctor who graduated cum laude from the University of Torino in Italy. During his long medical career, Dr. Cancelli has focused on the field of palliative care in a medical setting, and his experience and knowledge of the subject is extensive; amongst his many qualifications, are a Master's degree in Palliative Care, gained at the University of "Piemonte Orientale" in Novara, Italy, a Diploma from the Palliative Care Claude Bernard University in France, and a Post-graduate qualification in Bioethics, awarded by the Catholic University "Sacro Cuore" in Rome. Dr. Cancelli began his medical career studying in Torino in 1995, and continues to practice there, specializing in Home and Hospice Palliative Care at the "Fondazione" in Torino. However, he also puts his long experience in the field to good use as a journalist for the Osservatore Romano in Rome, as specialist Editorialist for Bioethics and Palliative Care Issues.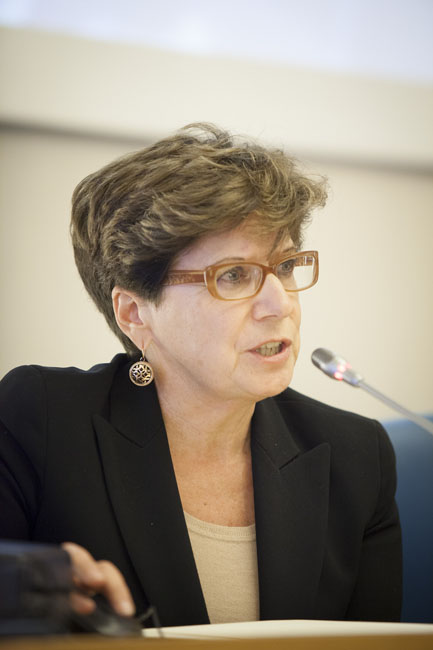 Dr. Franca Benini
University of Padua
Dr. Benini is Head of the Veneto Regional Centre for Pain Management and Paediatric Palliative Care, and the Children's Hospice in Padua. She graduated from Padua University in 1981, with a degree in medicine and surgery, subsequently specializing in pediatrics in anesthesia and reanimation in neonatology and pharmacology. In 2004, she obtained a master's degree in pain therapy and paediatric palliative care. She actively participated in the drafting of Law 38/2010 ("Provisions to Guarantee Access to Palliative Care and Pain Therapy"), and all subsequent executive policies regulating child-specific palliative care and pain management provision in Italy.
Dr. Mohammed Ghaly
Research Center for Islamic Legislation and Ethics (CILE), Hamad Bin Khalifa University, Qatar Foundation
Dr. Ghaly's research specialization is the intersection of Islamic ethics and biomedical sciences. He holds a BA in Islamic Studies from Al-Azhar University, Egypt and master's and PhD degrees from Leiden University, where he was a faculty member from 2007 to 2013. Since 2011, Dr. Ghaly has been a faculty member at the Erasmus Mundus Program; the European Master of Bioethics. He has lectured on Islamic bioethics at several universities including Imperial College London, Oxford University, University of Oslo, University of Chicago and Georgetown University. Dr. Ghaly is the editor-in-chief of the Journal of Islamic Ethics (Brill).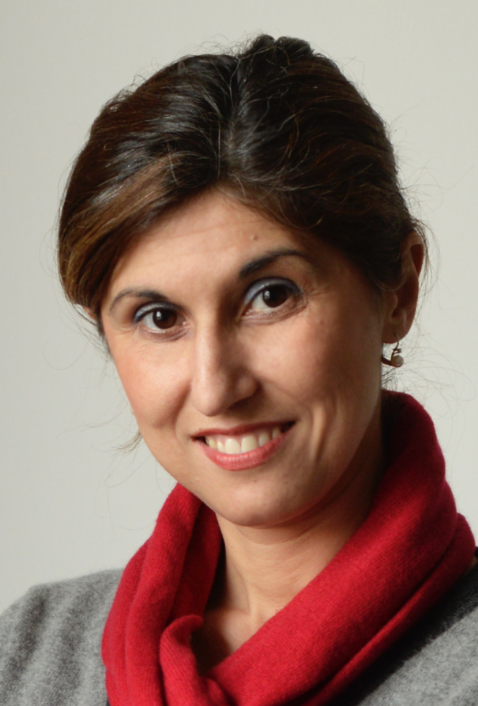 Dr Nunziatina Comoretto
Pontifical Academy for Life Scientific Section
Nunziata Comoretto, MD (University of Udine; Specialization in Forensic medicine), PhD (Bioethics, Catholic University of Sacred Heart, Rome), LRS (Pontifical University of the Holy Cross, Rome), is an Official (Scientific section) at the Pontifical Academy for Life (Vatican City) since 2011. Currently, she is also visiting research fellow at the ATLANTES Program "Human Dignity, advanced illness and palliative care" of the University of Navarra (Spain). Previously, she was a researcher in clinical ethics and assistant professor of bioethics at the "Policlinico Gemelli" School of Medicine (Catholic University of Sacred Heart, Rome); she was clinical ethics consultant at the "Policlinico Gemelli" Hospital, Rome. She has been a visiting scholar at the Centre for Clinical Bioethics, Georgetown University, Washington D.C. Dr. Comoretto has published on clinical ethics (anthropological and ethical foundation), the ethics of end of life care, the physician-patient relationship in peer-reviewed journals and in single chapters of books.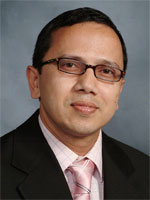 Muhammad Ali
New York-Presbyterian/Weill Cornell & Columbia University Medical Center
Sheikh Muhammad Ali serves the Muslim community at the medical center as Chaplain, where he leads the weekly Juma prayer. Born in Bangladesh, he received two master's degrees in Islamic theology and social science from Dhaka University. He has also completed a master's program in International Relations at City University, New York. He also speaks several languages, including Bengali, Urdu, Hindi, and Arabic.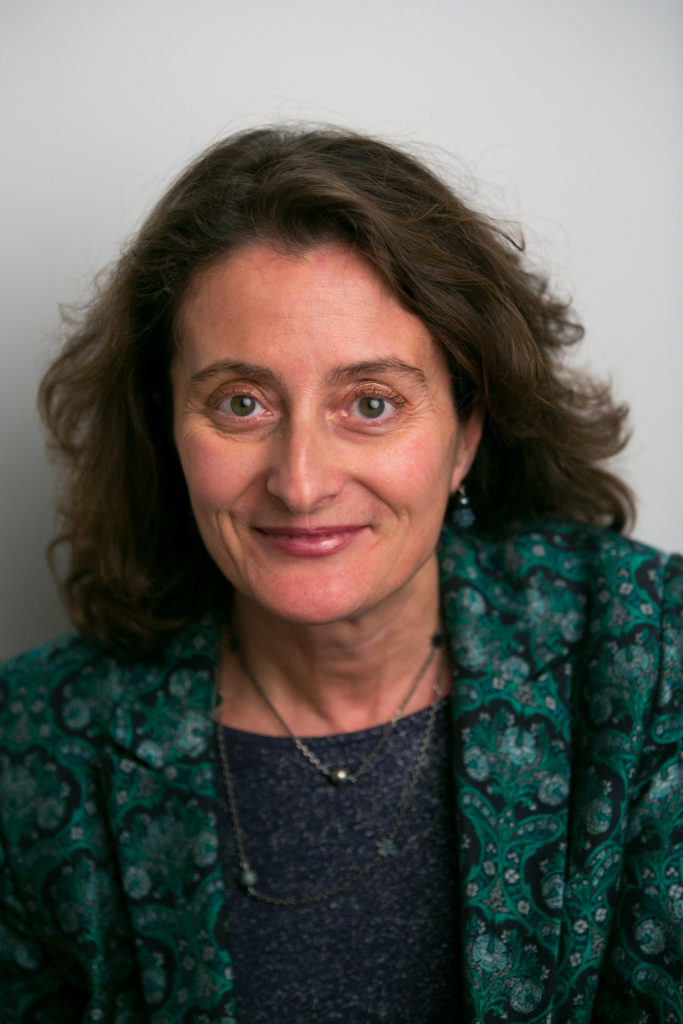 Paola Barbarino
Alzheimer's Disease International
Paola Barbarino assumed the role of CEO at Alzheimer's Disease International in May 2017. Founded in 1984, the organization aims to help fight Alzheimer's Disease across the world and acts as the umbrella organization for more than 80 Alzheimer's Associations around the globe. It offers support and information to those suffering from the disease and their families. Ms. Barbarino defines her new aim as CEO as "achieve our vision of prevention, care and inclusion today, and cure tomorrow." Barbarino has a distinguished academic background, including an MA in Library and Information Science, but much of her career has been spent in the charity sector, including working as a trustee for Shelter, a homeless charity, in the UK, amongst others.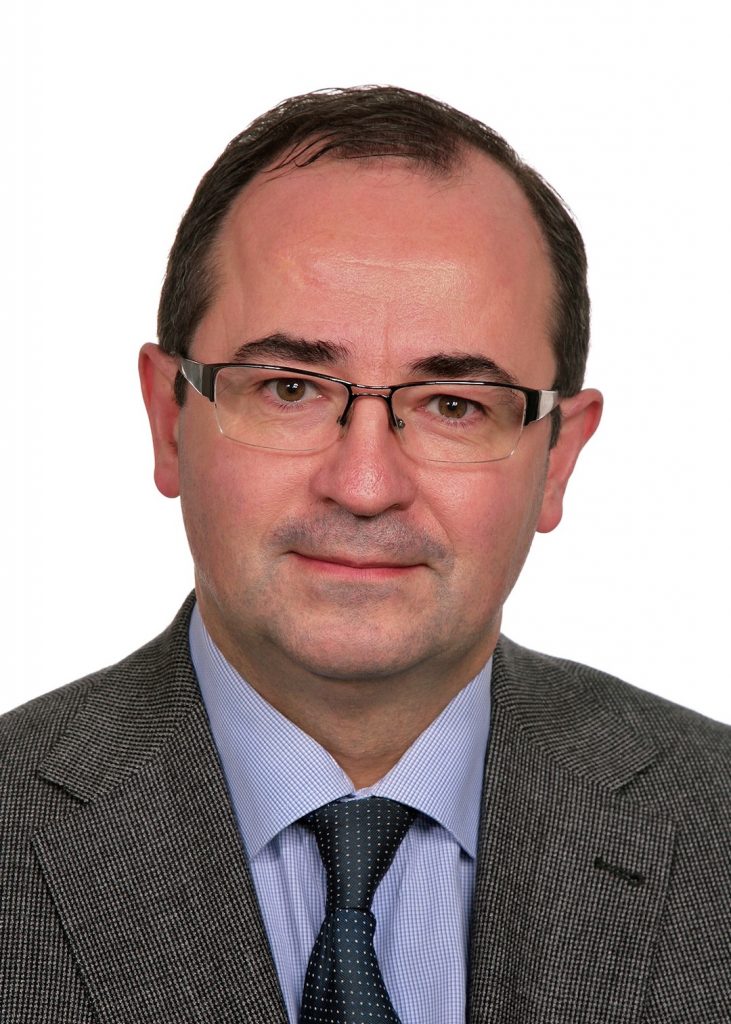 Professor Carlos Centeno
University of Navarra, Spain
Professor Centeno has a special interest in clinical research topics such as fatigue and pain difficulty. He recently launched Atlantes, a research program at the Institute for Culture and Society, University of Navarra, applying the approach of Humanities and Social Sciences to advanced diseases and palliative care. Projects target issues such as palliative care basics and palliative care in high school and the dissemination of the research. He has authored the "Manual of Palliative Medicine" and published the "Atlas Palliative Care in Europe" manual as well as papers in international scientific journals.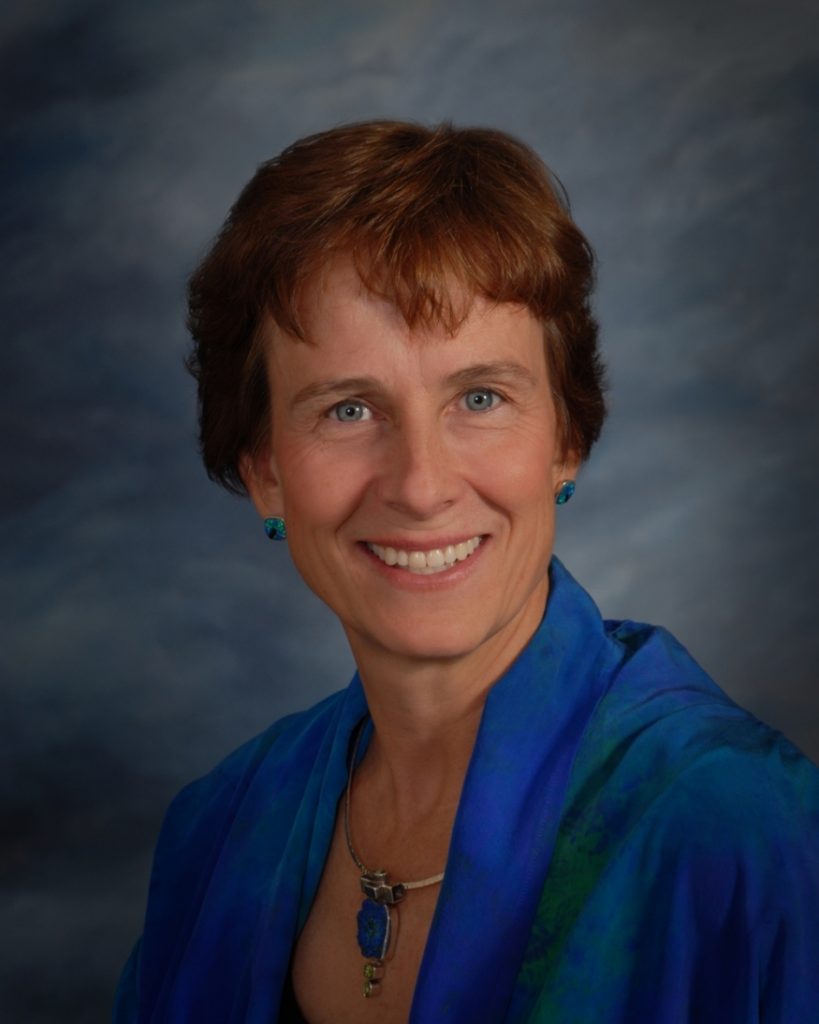 Prof. Christina Puchalski
The George Washington University Institute for Spirituality and Health
Professor Puchalski is a professor of medicine and health sciences at The George Washington University School of Medicine. She is co-director of the MFA-GWU Supportive and Palliative Outpatient Clinic, and an active, board-certified clinician in internal medicine and palliative care. During her career, she has focused on palliative care, health and its relationship to spirituality, and compassionate care from a holistic perspective. She is widely respected in her field as having produced several innovative models for palliative care, as well as the development of interdisciplinary educational curricula. Professor Puchalski often appears on television to speak about the relationship between palliative care and spirituality and health, and contributes regularly to professional journals. Her many publications include: ''Time for Listening and Caring: Spirituality and Care for the Seriously Ill and Dying," and an international text book on spirituality and health, both published by Oxford University Press. She also co-authored the book "Making Health Care Whole", published by Templeton Press.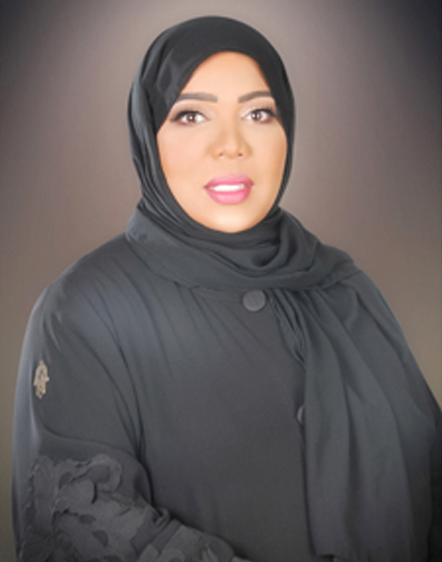 Dr Hanadi Al Hamad
Qatar Rehabilitation Institute
Dr Hanadi is the Medical Director of Rumailah Hospital and Qatar Rehabilitation Institute, and the Chair of the Geriatrics and Long-Term Care Department. In her role as the Chair of the Geriatrics Department, she has established new and innovative services like the Memory Clinic, Falls Clinic and Acute Care Unit at Hamad Medical Corporation (HMC). She is also a key member in various HMC and Ministry of Public Health committees. Dr Al Hamad is the representative from the State of Qatar for World Health Organisation Elderly Care, a Global Dementia Observatory (GDO) Focal Point and an Executive Member of the European Association of Medicine of Ageing. Dr Al Hamad is the NHS Lead for Healthy Ageing for the implementation of NHS 2018-2022. She is also an Assistant Professor of Clinical Medicine in Weill Cornell Medicine- Qatar.

Dr. Ghina Ismail
American University of Beirut (AUB)
Dr. Ghina Ismail is an Assistant Professor at the Psychology Department of the American University of Beirut. She is, also, a Clinical Associate at the Department of Psychiatry, Faculty of Medicine. During the years 2014-2017, she served as the psychosocial director of the inpatient psychiatric services at AUBMC and currently serves as the Director of the AUBMC Treatment and Outreach Program for Eating Disorders (TOP-ED). Dr. Ismail is registered with the College of Psychologists of Ontario as a Clinical and Forensic Psychologist. She earned her doctoral degree in Clinical Psychology at James Madison University and completed graduate level courses in Qur'anic studies at the University of Toronto. Dr. Ismail's work centers on promoting an integrative and interdisciplinary discourse to wellness. She is currently engaged in research in the areas of psychology of religion, eating disorders, and trauma. She supervises medical residents and psychology interns and teaches courses in Abnormal Psychology, Professional Ethics and Cognitive and Behavioral Interventions. Dr. Ismail served on several committees and outreach programs within AUB-MC including the Palliative Care committee and most recently the Salim El-Hoss Bioethics & Professionalism Program.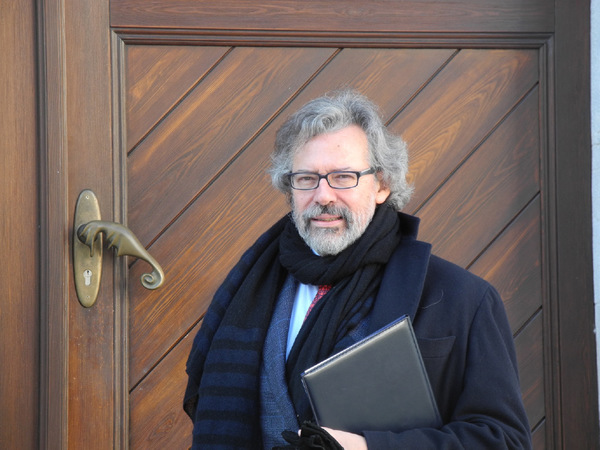 Prof. Diego de Leo
Griffith University Australia
Professor De Leo's research expertise includes definitional issues in suicidology, culture and suicide, international trends and national suicide prevention programs. He has published extensively with over 700 publications, including 250 peer-reviewed articles, 150 book chapters and 33 volumes. He serves as a board member of the Australian Suicide Prevention Advisory Council and is Chair of the Advisory Committee to the Queensland Government Suicide Prevention Strategy. He is also past president of the International Association for Suicide Prevention and the International Academy for Suicide Research.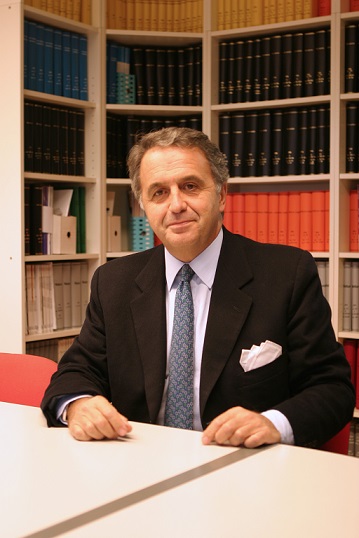 Prof. Marco Trabucchi
Pontifical Academy for Life
Professor Trabucchi is one of the leading dementia experts in Italy. President of the Association of Psychogeriatrics, he is also the Scientific Director of the Geriatric Research Group (GRG) in Brescia and teaches neuropsychopharmacology at the University of Rome Tor Vergata. Author of numerous specialist and popular publications, he recently published a volume entitled "The Faces of Aging" in San Paolo Edizioni, in which he addresses all aspects of aging, starting with a recognition of each individual's uniqueness.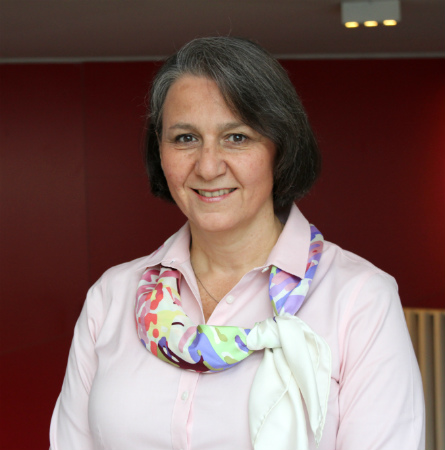 Prof. Paulina Taboada
Pontifical Catholic University of Santiago de Chile
Professor Paulina Taboada is a specialist in internal medicine in Chile and holds a Doctorate in Philosophy from the International Academy of Philosophy in the Principality of Liechtenstein. She is currently Assistant Professor for Internal Medicine and Bioethics at the Pontificia Universidad Católica de Chile and performs her clinical activities in the field of Palliative Care at the "Clínica Familia" in Santiago, Chile.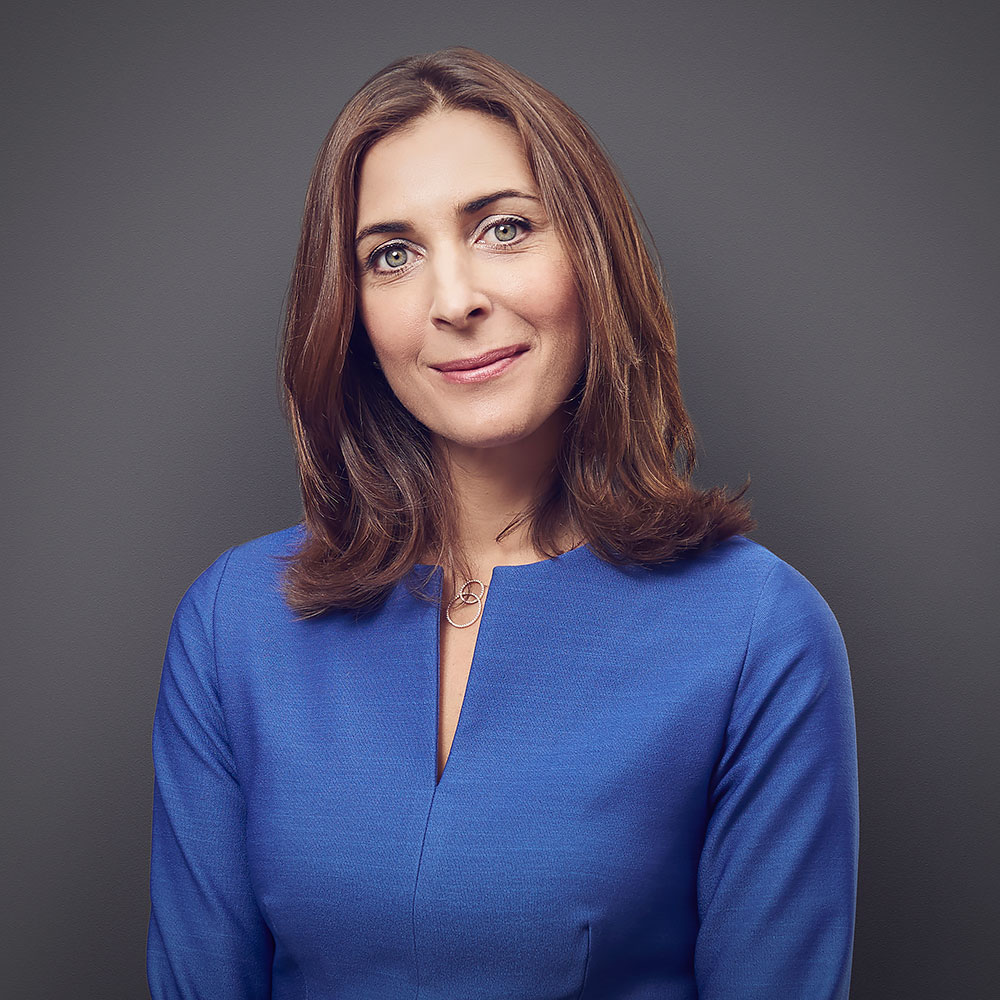 Luisa Baldini
Journalist and Event MC
During 12 years at the BBC, Luisa reported on many key events at the Vatican and across Italy. She also served as BBC's deputy royal correspondent and has worked at ITN, Channel 5 News in the UK, CNN in the US and Euronews in France. Luisa is a founding partner of Composure Media, where she provides expert media and presentation training for business leaders. She has Italian and British heritage and is fluent in Italian, English and French.